Prof Stefan Anker
CHAIR
Charité Campus Virchow-Klinikum, Berlin, DE
Prof Stefan Anker studied medicine at Charité Medical School of Humboldt-University Berlin, Germany from 1987 to 1993. He went on to complete his PhD at the National Heart and Lung Institute of Imperial College London, United Kingdom, in 1998. Since then, he has had teaching appointments in several countries including the UK, Germany, Australia and Italy.
He has worked as a Junior Professor and then as Professor for Charité Campus Virchow-Klinikum since 2002. He is a member of and serves on the Boards of several academic organizations, including the Board of the Heart Failure Association of the European Society of Cardiology and the Editorial Board of the Journal of Cachexia, Sarcopenia and Muscle (SCWD). He is also a member of the German Centre for Cardiovascular Research (DZHK).
More info
Less info
Dr Javed Butler
CO-CHAIR
Baylor Scott and White Research Institute, Texas, US
Dr Javed Butler is Professor and Chair of the Department of Medicine at University of Mississippi Medical Center in Jackson Mississippi, and also Patrick H Lehan Chair of Cardiovascular Research. He is board certified in cardiovascular medicine and advanced heart failure and transplant medicine. His research interests focus on clinical trials in patients with heart failure. He has authored more than 900 peer-reviewed publications. Previously, he was Director of the Division of Cardiovascular Medicine and Co-director of the Heart Institute at State University of New York (SUNY) Stony Brook University.
More info
Less info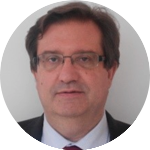 Prof Antonio Ceriello
CHAIR
IRCCS MultiMedica, Milan, IT
Prof Antonio Ceriello is Head of Diabetes Department at IRCCS MultiMedica, Milan, IT. Prof Ceriello has chaired the International Diabetes Federation (IDF) committee for the development in 2008, and in the 2011 for the update of "Guideline for Management of Postmeal Glucose ". Currently, he is the President of the European Association for the Study of Diabetes (EASD) Study Group on "Diabetes and CardiovascularDiseases".
More info
Less info
Prof Tara I. Chang
CO-CHAIR
Stanford University, California, US
Prof Tara I. Chang, is an Associate Professor of Medicine and Chief of the Division of Nephrology at Stanford University, California, US. Her research program focuses on hypertension and cardiovascular outcomes in CKD. Prof Chang is a certified Hypertension Specialist and is part of the Stanford Hypertension Center which provides innovative care for patients with severe hypertension.
More info
Less info
Prof Ian de Boer
CHAIR
University of Washington, Washington, US
Prof Ian de Boer is a Nephrologist, Professor of Medicine, and Adjunct Professor of Epidemiology at the University of Washington, Washington, US. His research focuses on the metabolic causes and consequences of chronic kidney disease. Prof de Boer focuses on the development, progression, and complications of diabetic kidney disease, and the role of impaired mineral metabolism in the pathogenesis of chronic kidney disease and cardiovascular diseases.
More info
Less info
Prof Peter Rossing
CHAIR
University of Copenhagen, Copenhagen, DK
Prof Peter Rossing is a clinician researcher devoted to complications in diabetes with focus on renal and cardiovascular complications. He obtained a specialist degree in internal medicine and endocrinology 2004. Since 2007 he has been a chief physician and manager of the Steno Diabetes Center research team dedicated to the research of micro-and macrovascular complications of diabetes. And since 2012, Professor in diabetic angiopathy at University of Copenhagen, Copenhagen, DK. He is coordinator of the EU FP7 project PRIORITY aiming to test if urinary proteomics can be used to stratify prevention of renal complications in type 2 diabetes, and the Novo Nordisk Foundation grant PROTON aiming at personalising prevention of diabetic nephropathy.
More info
Less info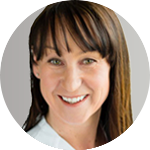 Prof Shelley Zieroth
CO-CHAIR
St. Boniface Hospital, Winnipeg, CA
Dr Shelley Zieroth is Professor at the College of Medicine, Max Rady Faculty of Health Sciences, University of Manitoba, as well as Director of the Heart Failure and Heart Transplant Clinics at St. Boniface Hospital in Winnipeg, CA. She is also Head of the Medical Heart Failure Program for Cardiac Sciences Manitoba. She is involved in several heart failure clinical trials as a PI, National Lead or Executive Committee member. She is the Immediate Past President of the Canadian Heart Failure Society and Co-Chair of the Canadian Cardiovascular Society Heart Failure Guidelines. She serves as Co-Chair of Canada's largest annual heart failure meeting, HF Update and serves as Scientific Planning Committee Chair for the Canadian Cardiovascular Congress hosted by the Canadian Cardiovascular Society. She is currently President-elect of the Federation of Medical Women of Canada. Dr Shelley Zieroth is an Editorial Board member of Cardiac Failure Review
More info
Less info
Prof William Abraham
Ohio State University College of Medicine, Ohio, US
Dr Suzanne Arnold
University of Missouri Kansas City, Missouri, US
Dr John Atherton
Royal Brisbane and Women's Hospital, Brisbane, AU
Dr Nisha Bansal
University of Washington, Washington, US
Prof Sunil Bhandari
Royal College of Physicians of Edinburgh, Edinburgh, UK
Prof Michael Böhm
Saarland University Hospital, Homburg, DE
Dr A Enrique Caballero
Harvard Medical School, Massachusetts, US
Dr Maria Luiza Caramori
Cleveland Clinic, Ohio, US
Dr Kerri L Cavanaugh
Vanderbilt University Medical Center, Tennessee, US
Prof Vijay Chopra
Max Super Specialty Hospital, New Delhi, IN
Prof John Cleland
University of Glasgow, Glasgow, UK
Prof Andrew Coats
Heart Research Institute, Newtown, AU
Prof Melanie Davies
Leicester Diabetes Centre, Leicester, UK
Dr Cynthia Delgado
University of California, California, US
Prof Wolfram Doehner
Charité – Universitätsmedizin Berlin, Berlin, DE
Prof Gerasimos Filippatos
National and Kapodistrian University of Athens, Athens, GR
Prof Paola Fioretto
University of Padova, Padua, IT
Dr Marat Fudim
Duke University, North Carolina, US
Prof Hiddo Lambers Heerspink
University Medical Center Groningen, Groningen, NL
Dr Mehriban Isgandar
Azerbaijan Medical University, Baku, AZ
Dr Areef Ishani
Minneapolis VA Health Care System, Minnesota, US
Prof Michel Jadoul
Université catholique de Louvain, Ottignies-Louvain-la-Neuve, BE
Prof Ewa Jankowska
Wrocław Medical University, Wrocław, PL
Prof Meg Jardine
University of Sydney, Camperdown, AU
Prof Mitja Lainscak
University of Ljubljana, Ljubljana, SI
Dr Tammy Lyn Kindel
Medical College of Wisconsin, Wisconsin, US
Prof Carel le Roux
University College Dublin, Dublin, IE
Dr Edgar V Lerma
University of Illinois, Illinois, US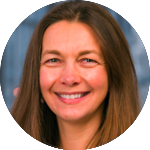 Dr Ildiko Lingvay
UT Southwestern Medical Center, Texas, US
Prof Jolanta Małyszko
Medical University of Warsaw, Warsaw, PL
Dr Kieran McCafferty
Queen Mary University of London, London, UK
Prof Iain Macdougall
King's College Hospital, London, UK
Prof John McMurray
University of Glasgow, Glasgow, UK
Prof Alexandre Mebazaa
Lariboisière Hospital AP-HP, Paris, FR
Dr Erin D Michos
The Johns Hopkins University School of Medicine, Maryland, US
Prof Wilfried Mullens
Hospital Oost-Limburg, Genk, BE
Dr Sankar D Navaneethan
Baylor College of Medicine, Texas, US
Dr Milton Packer
Baylor University Medical Center, Texas, US
Dr Ambarish Pandey
University of Texas Southwestern Medical Center, Texas, US
Prof Giuseppe Paolisso
University of Campania Luigi Vanvitelli, Caserta, IT
Prof Fausto Pinto
Santa Maria University Hospital, Lisbon, PT
Prof Francesco Prattichizzo
IRCCS MultiMedica, Milan, IT
Dr Janani Rangaswami
George Washington University School of Medicine and Health Sciences, Washington, US
Prof Giuseppe Rosano
St George's University of London, London, UK
Dr Gianluigi Savarese
Karolinska Institute, Stockholm, SE
Prof Petar Seferović
Belgrade University, Belgrade, RS
Dr María José Soler
Vall d'Hebron University Hospital, Barcelona, ES
Dr John A Spertus
UMKC School of Medicine, Missouri, US
Prof Eberhard Standl
Munich Diabetes Research Group, Munich, DE
Dr Manjula Kurella Tamura
Stanford University, California, US
Prof Pinar Topsever
Acıbadem University School of Medicine, Istanbul, TR
Prof Apostolos G Tsapas
Aristotle University of Thessaloniki, Thessaloniki, GR
Dr Muthiah Vaduganathan
Brigham and Women's Hospital, Massachusetts, US
Prof Luc Van Gaal
University of Antwerp, Antwerp, BE
Dr Daniël van Raalte
VU University Medical Center, Amsterdam, NL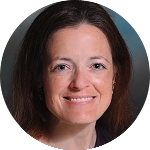 Dr Orly Vardeny
University of Minnesota, Minnesota, US
Prof Stephan von Haehling
University Medicine Göttingen, Göttingen, DE
Prof Adriaan Voors
University Medical Center Groningen, Groningen, NL
Prof Christoph Wanner
University of Würzburg, Würzburg, DE
Dr Matthew R Weir
University of Maryland, Maryland, US
Prof David Wheeler
University College London, London, UK
Prof Christopher Wilcox
Georgetown University, Washington D.C., US
Dr Faiez Zannad
Academic Hospital (CHU), Nancy, FR